Samsung has announced the new Galaxy Z Fold – a fold-able phone!
This will be the third edition to Samsung's foldable phone after the Galaxy Fold and Galaxy Z Flip. The announcement was made on August 5th during the companies Unpacked event.
More details and features about the phone are yet to come on September 1st when Samsung will be hosting an event dedicated to the Galaxy Z Fold 2, where hopefully we'll learn more about the processor, camera and exciting new features.
Currently we mostly know about the phone's design so we're going to do a run-down of everything we know so far, down below.
Design & Display
One of Samsung's biggest criticism regarding the previous Galaxy Fold is its relatively small 'cover screen' at about 4.6in making it "tricky" to use. In comparison the Galaxy Z Fold 2's screen is 6.2in which is the same as the Galaxy S20. The display is 7.6in when unfolded, making it a mini tablet.
It is said that at least one or maybe both screens will have a 120Hz refresh rate, but no confirmation has been made by Samsung yet.
"The hinge additionally shares the equivalent 'flex' system as the Galaxy Z Flip, which lets you open it between 90-degrees and 180-degrees. Like the Galaxy Note 20, the Fold 2 will be equipped with a triple camera focal point framework."
Evidently Samsung has been influenced by vacuum cleaners, adding little fibres to keep the hinge clean and repel dirt and dust. This will be embedded inside the hinge and will not be visible on the exterior.
The phone comes in 3 colours – Mystic Bronze (newly introduced), Mystic Black and the Thom Browne special edition, for those with a deeper pocket.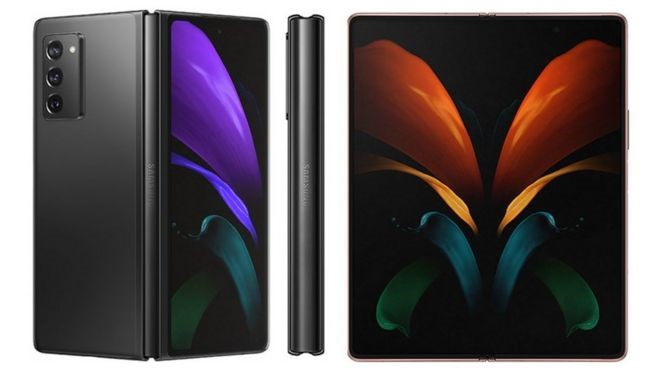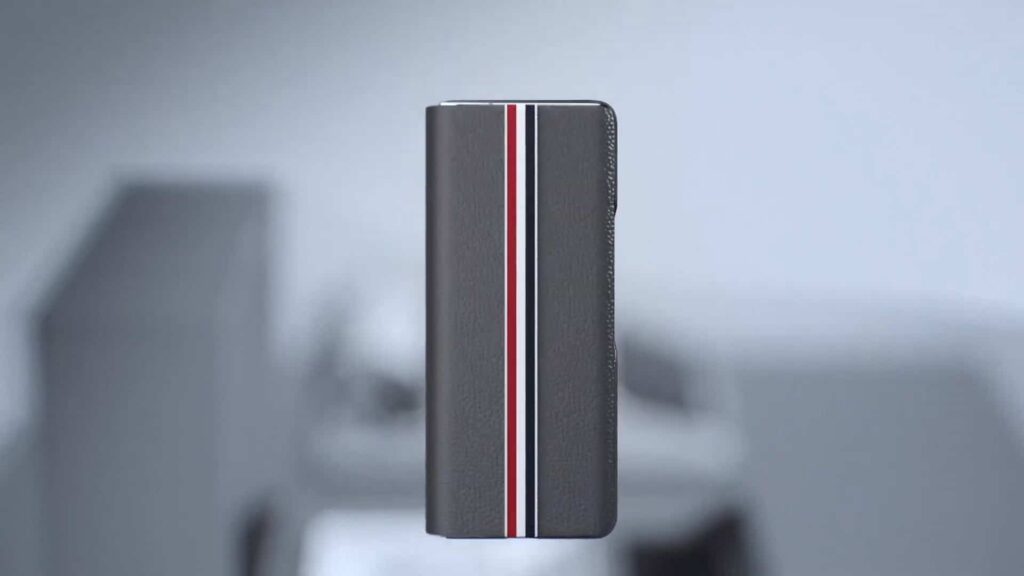 Specs & Features
In the original Fold, 5G was only compatible in selected areas, now the Galaxy Z Fold 2 will be available in all regions.
The phone has a 4,500mAh battery, which is a good size to last a long time but might not be the same outcome if using the large screen throughout the day.
Date & Price
No release date has been set yet for the Galaxy Z Fold 2 but there are talks that it will be on September 1st, the same day as the event. As for the price, comparisons are being made to the original Galaxy Fold which was £1,900, so expect it to be around the same or more.
Other products introduced during the unpacked event:
Galaxy Watch 3 – a smartwatch that can take blood pressure and electrocardiogram (ECG) heart readings, but only if local regulators give approval
Galaxy Tab S7 and Tab S7+ – 11in and 12.4in tablets that can also act as second screens for Samsung PCs, both come with the redesigned S pen
Galaxy Buds Live – wireless active noise-cancelling earbuds that are designed to double up as a remote microphone for video recordings. Excellent for blurring out background noise, while still hearing the voice
Galaxy Note 20 and Note 20 Ultra – A sleeker and more modest smart phone that delivers 5G connectivity and allows users to zoom up to 50 times, also comes with the redesigned S pen which is ideal for taking selfies
The PCW Solutions owner has had the previous Galaxy Fold since it came out last year, he claims "I'll never go back to any other phone – its the best!"
The Galaxy Z Fold 2 seems to be getting a lot of attention, even some dedicated iPhone users are prepared to make the switch, if you are considering this option and have an email with Exchange, transferring your data is easy with PCW Solutions. We'll help you sync all your emails, contacts and calendars across all devices, so setting up is really easy!