Voice over Internet Protocol (VoIP) is increasing in prominence across the country, with many businesses discovering the many benefits of switching over to it from analogue telephony. VoIP works by enabling traditional telephone services to operate over the internet and computer networks.VOIP Systems Features include users can make phone calls anywhere and at any time, an internet-connected computer and a headset.
VOIP System Features
Unlike analogue telephony, large amounts of data can be transferred via a VoIP call, which enhances call clarity and connectivity. It can also enable other forms of communications, such as faxes, voice mails, emails and web conferencing to be delivered in the same way, to the same headset. Costs are generally lower than traditional telephone lines too, as the only charges are related to internet access. Many VoIP systems also connect to analogue phone lines, meaning that you don't have to switch your entire communications systems over all at once.
VoIP systems are not all born equal. Some have more capabilities than others. To work out which system will work best for your business, it is vital to understand which features are most relevant to your needs, and which ones will help you stay connected. Here, in no particular order, are ten VoIP systems features to consider in 2022
1. Advanced Call Management
This is arguably the most important feature of a VoIP service, as it gives the user full control over how they set up, make and answer calls. Features of advanced call management include prioritising certain numbers either permanently or temporarily, as well as categorising, holding, routing and blocking incoming calls.
2. Call Screening
Gone are the days of answering the phone without knowing who is on the other end. For persistently annoying calls, or for those times when you only want to speak to certain people, call screening can be added to a VoIP system to help you filter out the spam. Calls can be allowed through for you to answer, be blocked altogether or be diverted to another phone or to the voicemail function for dealing with later.
3. Voicemail
Voicemail is one of those incredibly useful features of analogue phone systems that have been transferred across to VoIP to continue playing a vital part. Voicemail allows callers to leave you a message and not feel like they have wasted their time trying to get through to you. The system notifies the user when a new message is waiting for them. Other features include setting voicemail greetings, message forwarding to another phone and forwarding messages to email or text.
4. Call Transfer
Cited by many as the most useful feature of all within a VoIP system, call transferring lets you move the call to another extension or phone system so that the right combination of people can carry on the conversation. Answer the phone first to make the introductions, or let it go straight to the right person for efficient, rapid connectivity.
5. Mobile App
VoIP is run by software rather than hardware that is plugged into one location at a time. That means it can be as agile as you require it to be, thanks to digital connectivity and cloud-based technology. Users can download the related mobile app to enjoy clear, uninterrupted communications on the move. It's like running a virtual office wherever you are, whenever you need to work.
6. Priority Alerts
VoIP systems allow you to pre-set priority callers' details so that when they call, you know straight away and can choose to answer them without delay. This can also be helpful for emergency contacts and identifying those customers who need a little more care and attention when they call you about their business.
7. Number Porting
Establishing a phone number connected to your business in people's minds is a hugely useful business tool. It offers continuity and enables people to remember one single number for you, rather than having to update their address books. Number porting means that you can keep your old, familiar phone numbers when you switch over to VoIP.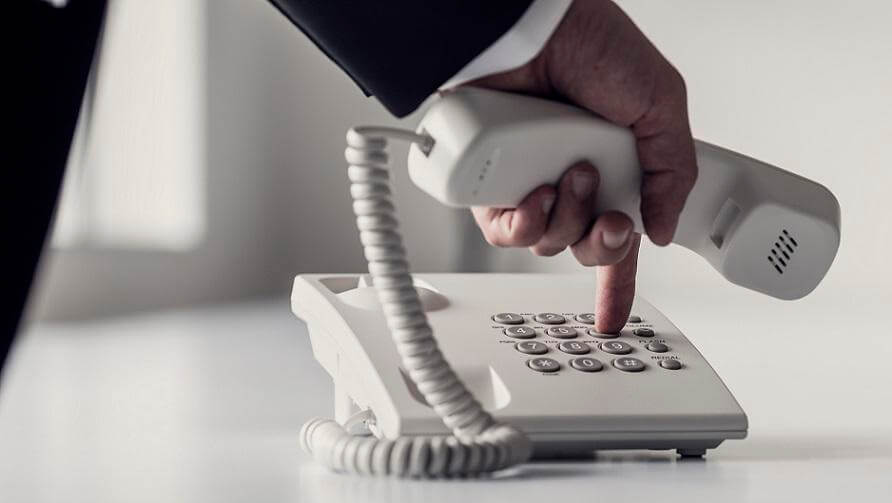 8. Three-Way Calling
When you are discussing a project with someone over the phone and wish you could bring a third party in on the conversation, VoIP systems can oblige. A three-way calling feature is standard on many VoIP set-ups now. Simply invite the other person to join you using the in-built conferencing software and away you go. Faster and more efficient decision-making at the touch of a button.
9. Instant Messaging
Modern customers are used to communicating via a wide range of methods, from phone to fax; email to social media. VoIP systems with instant messaging features can help you keep pace with messages coming in at all times – and offer instant replies that can rival phone calls and email in their speed and clarity.
10. Hot Desking
VoIP for Remote working and video conferencing means that we can work from anywhere and still enjoy continuity across all our business tasks and functions. This allows the user to log into any device and still be able to access their profile details, call history and connectivity. Great for field agents and small businesses that may not be able to guarantee the same office space for their teams each time.