Lets explore the world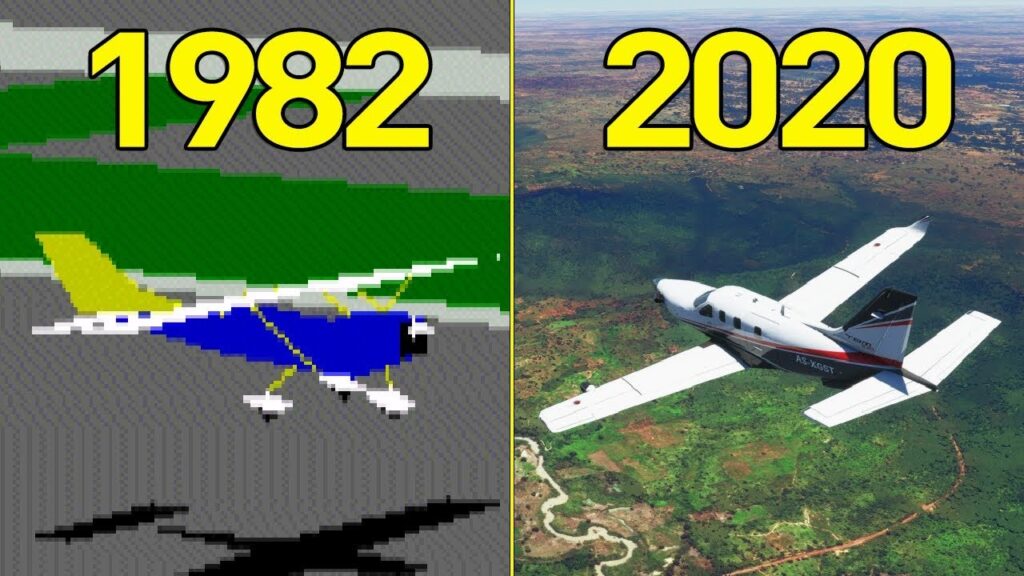 In 1982 Microsoft released its first flight simulator, which was in a cockpit of a Sopwith Camel plane. Fast forward almost 40 years later and Microsoft has gifted us the Flight Simulator 2020.
With over 37 thousand airports, 2 million cities, 1.5 billion buildings, realistic mountains, roads, trees, rivers, animals, traffic and much more. You can travel the whole world without ever leaving your seat.
The simulator was developed by Asobo, a French studio that used satellite data from Bing maps to help create a meticulously detailed and accurate geographic scenery.
The game is available at Microsoft, Steam and Xbox for PC (Xbox one coming at a later stage). There are three editions available for purchase: Standard (£59.99) which comes with 20 detailed planes curated with unique flight models along with 30 hand-crafted airports. Deluxe (£79.99) gets you 25 planes and 25 international airports and Premium Deluxe (£109.99) comes with 10 additional planes and international airports, totalling at 35 planes and 40 airports.
An alternative to purchasing the Flight Simulator is to get it on the Xbox game pass. New members get the simulator along with unlimited access to over 100 PC games on Windows 10 for just £1 for the first month then £3.99 there after for a limited time. The approximate download size from Microsoft is 127.01 GB and although its not stated on Steam its recommended to leave at least 150 GB of space.
Not only has Microsoft basically recreated the whole world for you to see, you can also learn flight travel colloquial and communicate with real air traffic controllers (using Vatsim) about requesting push-backs, takeoff clearance and more. You can also manually go through the detailed checklist procedures for take off and for landing with a 10-15 minute taxi from stand to runway and vice versa. There are eight tutorial flights which give an understanding of how complex flying a plane can be. You'll learn the ins and outs of flight along with the devices and gears needed to control it. Learning how to move around an airfield with VFR navigation using the yoke, trim and throttle are examples of what to expect.
If you'd rather not go through the tedious step-by-step take off routine, there's the option of spawning in mid air or on the runway and you can leave the air traffic control to an AI co-pilot. You can experience as much (or as little) as you'd like, with options of skipping ahead to any point of your flight. To add more authenticity there's even a choice of turning on live weather from real-world data or you can have all the power and control your own weather from sunny skies to thunderstorms.
There are over 400 cities that are perfectly replicated but there are faults in some. Precisely the ones constructed using AI and not by hand. With low-resolution textures and inaccurate designs it makes the simulator look less appealing and unfortunately London is one of the cities – although you can buy a London city pack as an add on for £7.99, which features iconic London buildings and landmarks.
Some of the defects that should be expected are: trees sprouting in weird places, roads that are submerged in water and inaccurate landmarks and buildings. But besides its faults it doesn't take away from the amazing scenery of a tower of giraffes running across the plane of Ethiopia or a flock of flamingos flying above the clear blue ocean of the South Pacific.
If you are thinking of purchasing Microsoft's Flight Simulator, there are certain things you may need to prepare for, such as your PC set up. As mentioned above the Flight Simulator is a large download so you need enough space and the right specifications on your computer. But rest assured, PCW Solutions got you covered – we curated a list of all the specs that are needed in order to download and run Flight Simulator without any complications.
Alex Hill, the founder of PCW Solutions is a flight simulator beginner. He recommends using the joystick and throttle (Hotas) compared to using a yoke as its more compatible with a lot of games. The Hotas retails at about £130.
Read our last article on Microsoft's First Attempt At A Dual-screen Phone