Microsoft is introducing the Surface Duo a dual-screen android phone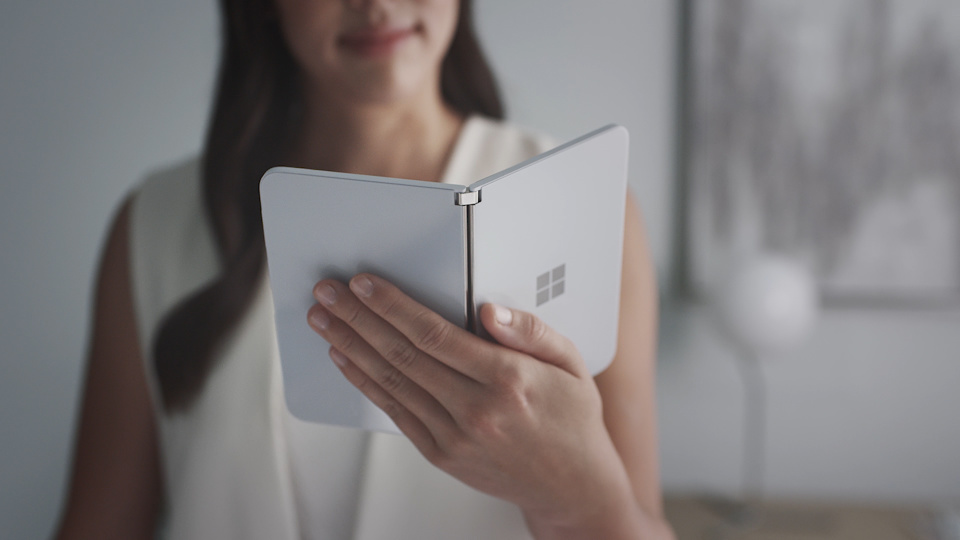 Microsoft made the announcement about the Surface Duo last October along with the Surface Neo where they released the designs but nothing about the specs. This will be Microsoft's first dual-screen android phone.
We'll be doing a run-down on design, display, specs, features, pricing and date.
Design & Display
The phone features two AMOLED 5.6″ screens that are attached together by a 360 degree hinge, making the screen form a 8.1-inch full display. In order to make the displays both identical they feature Microsoft's proprietary dual-screen calibration which support any recent Microsoft Surface Active Pens.
The Microsoft Surface Duo will be the thinnest phone ever made with the sides as thin as 4.8mm when unfolded, almost as thin as the USB Type-C port on the side. When the phone is folded it measures to 9.9mm, coming close to the Galaxy S20 Ultra. You can use both the screens separately to run two different apps and can be used as an 8.1″ tablet when rotated.
The Surface Duo can easily be folded using its watch mechanics to lock into place half-way like a laptop or into a tent shape for watching videos.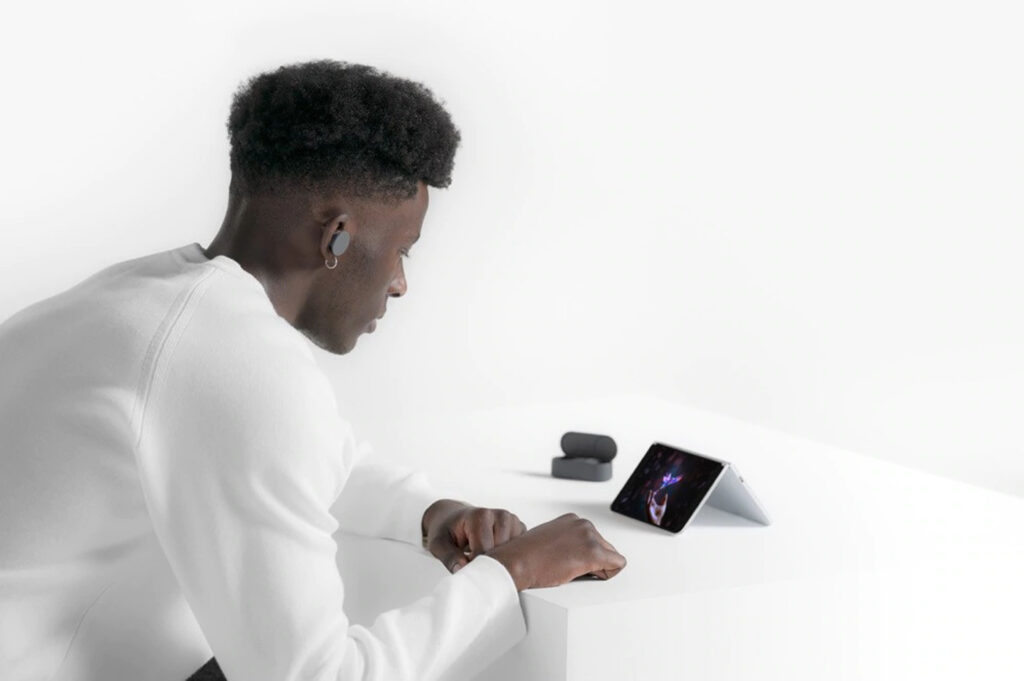 Specs & Features
The Surface Duo uses real Gorilla Glass (unlike the Samsung Galaxy Fold) and is designed to work similarly to multiple monitors on a Windows PC. The camera installed has a 11-megapixel f/2.0 and offers "low light, HDR multi-frame capture, and a "super zoom" up to 7x." Video recording will be supported at 30fps and 60fps for 4K and 1080p. There's only one camera built in, which will be used for both video calling and as the default camera. It has fast, secured sign-in using the built-in fingerprint reader.
The hardware has a Qualcomm Snapdragon 855, 6GB of RAM, and up to 256GB of storage but no 5G support. There will be two batteries built inside, one in each display with 3577mAh of capacity in total. Although that's considerably less than its competitors, Microsoft promises "all day battery life, which means up to 15.5 hours of local video playback, up to 10 days of standby time, and up to 27 hours of talk time."
The idea for having two screens is so they can intelligently work together to increase focus, in comparison to a single screen where you have to keep switching between apps. With the Surface Duo you can "drag and drop images, files, and text along with apps to get work done faster."
To experience the phones full potential, apps like Amazon and Kindle can imitate a book-like reading interface and span across the display. Panos Panay the chief of Windows & Devices claims that "It does things that single-screen devices can't do, period."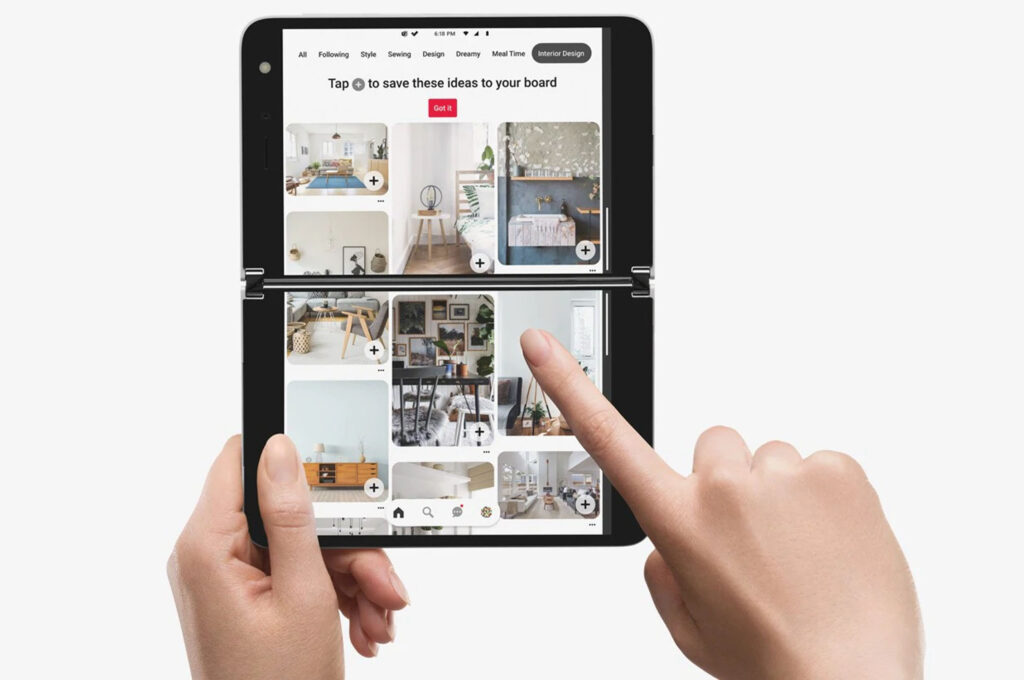 Price & Date
Microsoft released on the 12th of August, that the Surface Duo will retail at $1,399 (£1,070) which might be considerably more affordable than the Samsung Galaxy Z Fold 2, which is estimated to retail more than $2,000 (£1527). Its release date is September 10th (US only) but pre-orders are available now.
With that being said, will the Surface Duo improve productivity on the go? Such like the Galaxy Z Fold and other phones alike, are two mobile screens truly needed? If yes, this just might be the new trend for future phones.
We're curious to hear from our readers, comment and share your thoughts.
Read our last article on The World's First Mass-produced Transparent TV