The Xiaomi Mi TV Lux Transparent Edition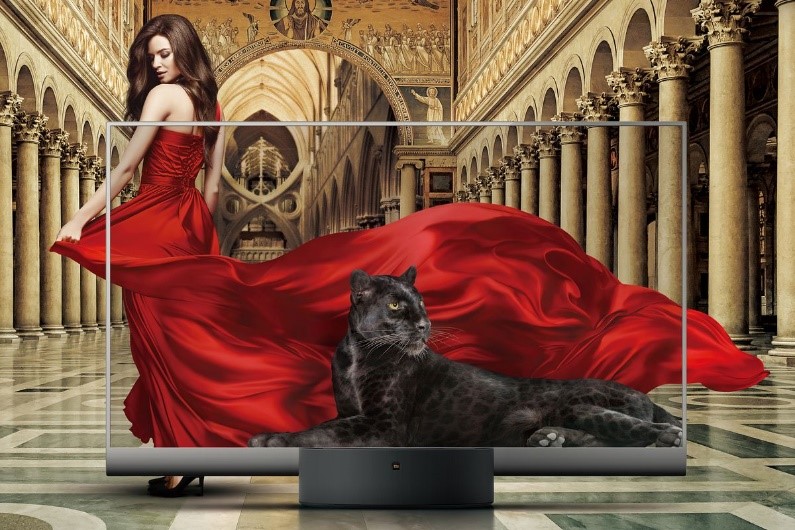 As part of Xiaomi's 10-year anniversary, they launched an event to announce the Mi TV LUX Transparent Edition, this will be the world's first mass-produced transparent TV. The TV has a self-luminous display that make images appear like they're floating in mid-air but when turned off the screen looks like glass.
Xiaomi stated that the TV brought countless technical issues, as they had to "embed all the processing units in its base stand whilst also preserving the compact shape of the screen."
The TV is 55" and equipped with "flagship-level hardware" that upgrades both the sound and picture quality, providing the viewer with a smoother and clearer image. In addition, it's fitted with an AI Master Smart Engine, as well as the MediaTek 9650 custom-made TV chip.
One of the main reasons why the Mi TV LUX is able to be transparent is because of the Transparent OLED technology (TOLEDs) used. The Universal Display Corporation have a breakdown on how this works. It's also said that the technology used might be based on LG'S transparent 55EWTF-A display which has the same 120Hz refresh rate, 10-bit colour depth and 1ms response time.
A major concern about the transparency of the TV, that Xiaomi failed to mention is if the TV is able to isolate objects in the background, such like the picture above – if not, then that might not be something the viewer would want.
If you are looking to purchase this futuristic-type TV that's straight out from a Sci-fi film, it costs RMB 49,999 (£5522) and only available in China from August 16th.
Let us know your thoughts on the Xiaomi Mi TV LUX Transparent Edition – your next TV could potentially be like looking through a window into another world.
Read our last blog: Are You Safe From A Cyber Attack?