As 2023 is just around the corner, many of us are starting to think about making our New Year's Resolutions. While pledges to exercise more, stop smoking, be kinder to our colleagues and take up a new skill are all very worthwhile, there is one key area of life that often gets neglected during New Year's Resolution planning. We rely on our corporate IT all year round – office computers, cloud storage systems, phone lines and more – to help our businesses run smoothly and communications to work correctly. So, now is the perfect time to work out a few resolutions designed to ensure they continue to work as we need them to into 2023.
The secret to choosing and successfully keeping a set of New Year's Resolutions is to fix goals that are specific, measurable, achievable, relevant and timely – we all know the popular target setting 'SMART' acronym. The concept applies to our IT-based resolutions too. Here are four areas to consider:
Computers and IT hardware
Pledge to take better care of your physical IT hardware in 2023. Make a list of things to do regularly, such as keep dust and hairs away from it so nothing gets sucked in to clog up the cooling fans. Never place hot drinks (or any liquid for that matter) too close to avoid spillages. Keep PC towers off the carpet and laptops away from bedding, soft furnishings and clothing to prevent overheating. Go through your files when you have a clear few hours to remove unwanted files and organise your emails. Check cables for signs of wear and tear and run test pages through your printers to make sure the ink hasn't dried up. Finally, power down and restart your computer – this may not have been done for ages, as many of us tend to keep IT equipment on standby when not using it, rather than turning it off at the mains.
Software and security
Take time in January to check that your virus software and cybersecurity tools are up-to-date and working effectively. You may need to download new versions or update files. Hackers and cybercriminals don't tend to take the holidays off and new threats are appearing all the time. If you haven't done so already, install a password manager to help you keep passwords securely in one place – don't use the same password for multiple websites or apps. This can be disastrous if something is compromised, as it opens up everything else to attack. Store your password manager in the cloud for even tighter security and easy access for authorised users. Carry out an audit on your cloud management systems to ensure that security protocols are still fit for purpose.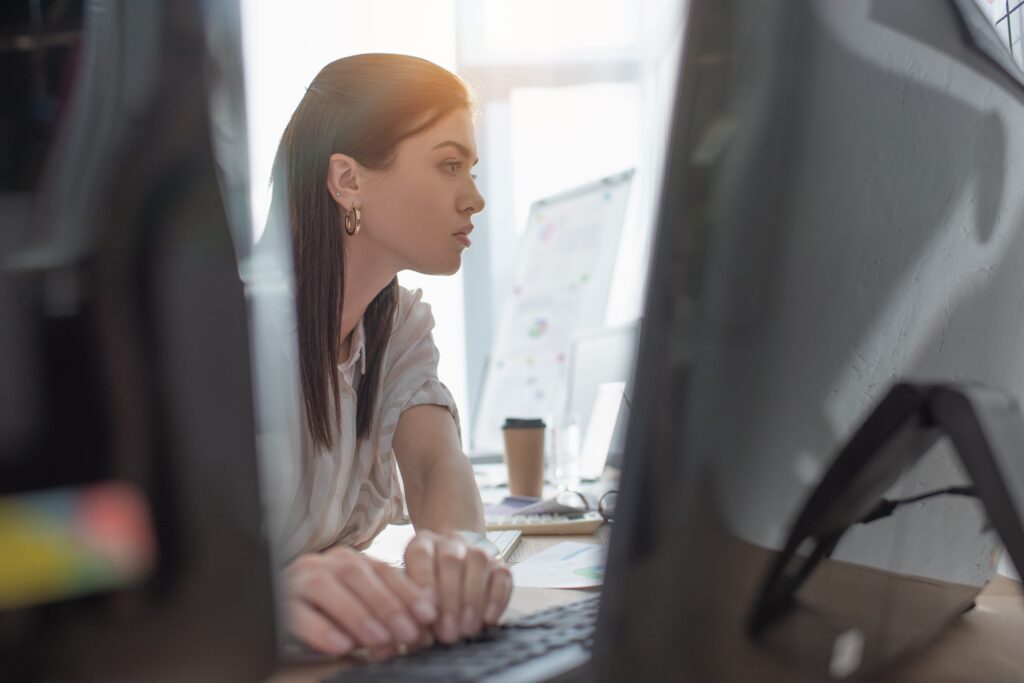 Cloud computing
Reassess how you handle back-ups for your business data and operations. If you do not carry out regular back-ups this must be a top priority to organise in 2023. Even if you do have this side of things sorted, it is worth double-checking your processes and arrangements for storing back-ups in case you need them in an emergency. Check to see if you have the right amount of capacity for your cloud storage needs. Too little storage and you will soon run into trouble fitting in all of your data. Too much, and you could be overpaying for the service. Finally, are you still set up adequately for remote working, should it become necessary again? Getting this set up now will save a lot of hassle and headaches if a similar situation to the COVID-19 pandemic suddenly rears its ugly head.
Seek support where required
No business is an island – we all need help and support to keep things on track. If you are concerned about any areas of your business IT, make a note to speak to an expert in early January and book in some time to create a plan of action. You may need to upgrade your IT, internet or VoIP phone system. Perhaps an office relocation is on the cards for 2023. Have your employees been finding it hard to operate without access to a remote IT helpdesk? All these issues and more can be resolved by working with a business IT expert such as PCW Solutions. Make that your number one Resolution!